Are you trying to find the best orange cat names for your new feline friend? If yes, then we have some great ideas for you, so that you can find the perfect name to give to your ginger pet. 
Continue reading to find inspiration for choosing a cute name for your colorful cat!
If you are bringing home a new kitten with a fiery-colored coat, you may want to find a suitable name that gets its inspiration from the beautiful fur of your cat. Orange cats are not that common, which is why many owners decide to celebrate their ginger color with a name that fits the appearance.
If you're struggling to find the perfect one, we have some fantastic alternatives for you.
But first,
Orange Cat Names Inspired by
Famous People or Characters
You could also use famous redheads or characters as an inspiration for finding a cat name.
If you're looking for male orange cat names, you could draw inspiration from one of these famous redheads.
Chuck Norris
Conan O'Brien
Prince Harry
Ron Weasley
Or maybe an orange-colored character would fit your cat's personality better? Perhaps one of these orange boy cat names might be the one you're looking for?
Beaker
Carrot Top
Chester the Cheetah
Chucky
Elmo
Ernie
Garfield
Hobbes
Simba
Tigger
Tony the Tiger
Of course, there are many female characters you can use to draw inspiration from when you're looking for an orange female cat name. Some examples of famous redheads or characters with an orange hue are:
Annie
Ariel
Fiona
Ginger Spice
Lucille Ball
Merida
Unique and fun names for orange cats
You might want a name for your cat that no one else would have. One of the best ways to think of fun and unique names for our pets is to use the imagery we think of the moment we image orange color.
Orange might inspire imagery of heat, so we might use names of deserts or some other hot locations. We could also think of other geographical locations that bring in mind the orange color. Here are some suggestions:
Sahara
Mojave
Nevada
Dublin
Cairo
Mars
Phoenix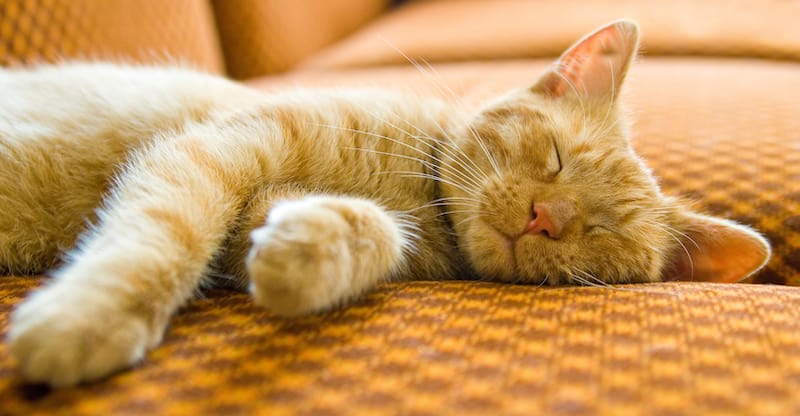 Finding a unique name that fits the striking orange color of your new kitten may be a challenging task. Owners of orange cats often want the name to reflect the beautiful coat as well as the personality of their new pet. If none of the names above seem to be the right fit, use your imagination and try playing with the words. Maybe change a letter or two, or combine two words to find a unique name.
If you feel you don't have the right name right now, wait a few days and get to know the personality of your new feline. Their characteristics, habits, or individual preferences may send your imagination flying, and you will come up with a unique name that fits your ginger cat perfectly.
Still haven't found what you're looking for? Here are more ideas for orange cat names.
Name ideas for orange male cats:
Chester
Brick
Blaze
Colby
Crimson
Flare
Fuego
Rojo
Scorch
Name ideas for orange female cats:
Amber
Foxy
Ruby
Rosie
Autumn
Iris
Marigold
Penny
Rose
Rosa
Scarlett
Other fantastic name ideas for your orange cat:
Firecracker
Flame
Poppy
Red
Vitamin C
Chestnut
Maple
Muffin
Tabby
Leo
Ollie
Fizz