So, you're in the market to find the best automatic litter box but still don't know how to get started. Don't feed up with bias reviews! Our best automatic litter box 2020 is guaranteed to save you too much hassle.
Tired of scooping up your cat's waste and refilling the litter box? Aside from being a chaotic task, cleaning up the litter box of your cat also exposes us to some of the possible harmful toxic odors that consist of microorganisms that can make us sick.
Well, here's the good news: the automatic litter box will do the trick for you! This tool can ease your workload, make your cute four-legged friend happy, and maintain a healthy home.
10 Best Automatic Litter Boxes - Reviewed
Do not let the cat's poop and pee discourage you from owning one. Here are our top self-cleaning litter boxes that will ultimately keep your home odour-free and clean.
From construction to design to function, the Litter-Robot III will never disappoint you. It is ideal for multiple cats, regardless of their size and breed.
The product is designed with safety and comfort in mind. It automatically cleans the messy waste 7 to 15 minutes after it has sensed that the cat has left the machine. An included lockup and nightlight option are other impressive features.
Although the best automatic self-cleaning litter box in the market, it has a share of disadvantage - being expensive and the possibility of getting blocked or malfunctioned. Hence, proper care is necessary.
Pros
Extremely durable
Easy to use and clean
Huge opening - spacious and comfortable
Scoops up wastes in a brief period of time
Includes lock up option and night light for cats with eyesight problems
Ideal for two or more cats of all sizes
This litter box is large, but it will not hinder you to achieve a happy, healthy home as well as please your cat.
It can be used for small- to large-sized cats and multiple cat households as well. By controlling the waste's odour collected, you can maintain a fresh, clean surrounding throughout. It doesn't require the use of power in the form of electricity or another filter to function, making it easy to use.
There are some reliability and design issues, though.
Pros
Easy to install and use
Doesn't need the use of electricity to start up
Ideal for multiple cat households
Good for smaller and bigger cats
Affordable
Up to 1-year warranty
Cons
Less reliable
Some design flaws in the plastic used for creating the item
If maintaining a litter box gives you an added stress, then this product by CatGenie is what you need!
It is toilet bowl-shape and makes use of washable granules as litter, which allows the litter to flush for simple cleaning. The CatGenie is what most cat owners need as it is free from odor, germ, litter, and dust. It washes, cleans and dries itself automatically.
The downfall, however, is that it's pricey and the cleaning cycle is sometimes quite long.
Pros
Made of high-quality materials
Extremely easy setup
Scoops, flushes, sanitizes and dries itself automatically
Good for smaller and bigger cats
Settings are fully programmable
Cons
Very expensive
The cleaning cycle is a bit long
What makes this litter box among our top recommendations is its materials and function - ideal only for one to two cats.
This product can be your unique, effortless way of disposing of feline wastes. It comes with an adjustable timer, disposable litter trays, automated rake system, and integrated sensors. It uses crystal litters for doing the task.
The downfall, however, is that the replacement parts tend to be expensive.
Pros
Convenient to use
Easy assembly and set up
Very sanitized cleanup
Hassle-free waste removal
Good for 1-2 cat households
If you want to invest in a hands-off self-cleaning cat box that guarantees superior odour control, this one is an ideal investment.
It boasts an automatic, adjustable timer for rake and leak-proof linings for easy cleanup. The odorless litter box is packed with crystals and disposable tray. It can significantly absorb odour and moisture than other brands.
Although, the cost is a bit pricey. Plus, you need to refill the crustal tray, which is also higher
Pros
Easy assemble and use
Includes safety sensors and disposable trays
Dust free
Controls odor well
Adjustable rake timer
Looking for a budget-friendly self-cleaning litter box without compromising its quality? If so, this product is for you!
One of the very effective and economical products for hands-off and hassle-free cat waste disposal. It has the same function to that of the large litter box by Omega Paw. It does an excellent job of managing the messy poops and pees of your cat even though it lacks a timer or sensor.
What I don't like about this product is that it needs enough space to be rolled on the side.
Pros
Heavy-duty and durable construction
Incredibly easy assembly and operation
Doesn't need the use of filters, lines or electricity to work
Easy waste removal
Reasonably priced
Cons
Needs sufficient space to be rolled on its side
One of the best creations of LitterMaid, the LM 86579 can be your best friend for easy cleanup of the litter box without needing to scoop the litter on a regular basis. It is large enough to accommodate households with several cats.
Maintenance is not a problem with this automatic litter box. It automatically starts after the cat leaves the device. The wastes are raked in a disposable container with odour control.
The mere issue I found out about this product is that it can be easily broken off after some use. But, it can be prevented as long as you maintain it properly.
Pros
Large and sturdy
Easy and quick setup
Completely removes the odor
Minimal maintenance
Perfect for multi-cat households and larger felines
Pet Zone Smart Scoop Litter Box
A fantastic pocket-friendly option, the Smart Scoop Automatic Litter Box by Pet Zone preserves the litter of your four-legged friend fresh throughout the day. Plus, its non-noisy feature attracts more buyers.
This best automatic litter box 2019 goes together with an automatic smart sensor which prompts the initiation of the cleaning cycle. It requires low maintenance, which is suitable for those with busy schedules. The odour is controlled by carbon filters.
The replacement parts are quite pricey, which I find a bit discouraging.
Pros
Solid metal rake design
Durable metal gears
Doesn't produce any noise when in use
Easy waste disposal
Suitable for multi-cat households
Cons
Replacement parts are a bit expensive
LitterMaid LM980 Litter Box - Best Product for the Value
If you want to make sure you are getting the most of your investment, the LM 980 could meet, or even exceed all your expectations for a self-cleaning litter box.
This great low-priced option for two or more felines provides homeowners with lots of features and space. With a hygienic and efficient waste disposal system, this machine is definitely worth the value. It comes with many accessories, including removable tray and rake, four carbon filters and sealed waste receptacles, as well as battery backup.
On the contrary side, the litter box is shorter, and the litter tray may be very shallow for some.
Pros
The drive mechanism is more durable and stronger
Huge litter box capacity
Easy to set up and clean
The carbon filters help lessen odor
Can hold 50% more of the litter
Cons
Shorter litter box
Gets blocked
The little tray may be shallow for some or malfunction
LitterMaid Automatic Self-Cleaning Classic Litter Box - Best Product for Single and Multi-Cat Households
For a durable, reliable drive mechanism, the LM680C is one of the best products on the market. It is ideal for one or more cat households.
This automatic self-cleaning litter box gets rid of wastes and controls invasive odors quickly and easily. It comes with waste receptacles, removable automatic rake, and carpeted ramp. This can be an ideal device for pregnant mothers and cat owners who travel a lot.
However, I did not love that it is a bit noisy.
Pros
Made of finest materials
Removes waste efficiently
Easy and quick waste management
Includes high sidewall design
Handling of the system is easy
Benefits of an Automatic Litter Box
It is so stressful and takes a lot of effort to clean the litter box of your pets. Below are the benefits of an automatic litter box
Less direct contact with the urines or feces of your cat
Since the cat feces will be eliminated automatically through this littering boxes, you will be less exposed to its waste. Exposure to feces is somewhat not good for your health.
Some of the ten best automatic litter boxes feature rake that would reduce the contact with the clump of your cats because it would minimize how often you scoop.  The odor of the cat waste is harmful.
Reduction of unwanted odor in your home
Cat feces and wastes create strong stinky smell, which is often irritating. Since it cleans automatically, the cat waste will not be stocked in the litter box. The smell of urine and feces in the litter box is reduced.
But remember that the cleaning litter box will get rid of the odor depending on how it is designed, as well as how the litter is being collected.
You can have a worry-free trip with your cats
Again, dealing with cat waste could frequently be gross.  But if you have automatic litter boxes with you, it will never be a problem
Increasing cat convenience
The cat would have a comfortable and clean litter box because of this automatic thing. Just like you, they would surely feel a sense of comfort and safety.
In a typical cat environment, they usually hide their feces by piling it up with sand or anything that may cover it.  This is why the 10 best automatic litter boxes could create a good effect on your cat's comfort
Gives you freedom from every day scooping
As a cat lover and owner, you fully know how hard or stinky it is to scoop its litter box. When you have this automatic litter box in your house, you will be able to save time and effort. It will also cause less hassle on your part.  Instead of doing it manually, this automatic thing could use rotating mechanism or do self-flushing
Buying Litter Box: Points to be Considered
Aside from the welfare of your cats, what other things you need to consider before purchasing automatic litter boxes?
Below are the three fundamental things to bear in mind :
Your Cat
How many cats do you have? How big or small they are? These are some of the questions that you need to consider when you're about to buy an automatic litter box for them.  Their size should complement with the size of the litter box.
The Budget
There are several automatic litter boxes on the market with different price tags. If you have a tight budget, then eliminate some of your options with the range of price. But remember not to sacrifice its quality.
Litter Box Location
Where are you going to place the little box inside your home? Choose a location that is frequently visited by your cats and can be easily accessed by them.
Features to Look for When Choosing the Best Automatic Litter Box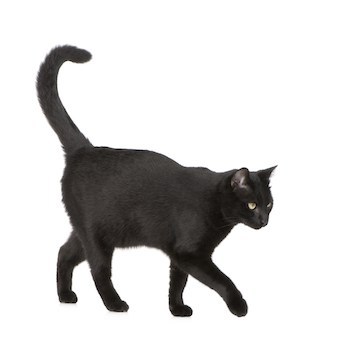 Waste Compartment's Dimension
If you have a bigger waste compartment, the longer you would not scoop the automatic litter box. On the other hand, if you have a small waste compartment, you will need to empty it every two to three days.
You should know that one of the hardest things to collect or contain is liquids. When you have a cat that urinates a lot, you must go with the automatic litter box that efficiently handles the urine of your pets.
The level of exposure to the waste of cats
At what level does the automatic litter box expose you to cat wastes? The best option is the automatic litter box that will expose you to minimize waste contact. Choose for a machine that would not require you to do extra scooping.
Level of automatic litter box noise
If you got a noisy machine, it would be bothersome for both your cats and yourself.  That is why this is an important consideration when choosing for automatic litter boxes.
The maintenance
Know if the machine you're about to buy could be easily cleaned or washed. Look for a machine that would be easily disassembled for cleaning purposes.  This point will help you in keeping and using the machine for a long time. The litter box maintenance is crucial.
Automatic Litter Box: The Do's and Don'ts
What are the do's and don'ts while using this automatic litter box? Let's know about the do's first.
Do's
See to it that you have enough stock of litter boxes for quite some time.
The minimum scooping of litter is twice a day.
The location of littering should have enough depth.
Seek the help of a vet if you observed that your cats stopped using the automatic litter box.
Choose a litter mechanism that's huge enough.
The litter box should be in a quiet portion of your house.
Use products that are friendly to an environment of your cat
Don'ts
Don't aim for a litter system that is scented
If you have younger kittens (excluded the age six to seven weeks), you should not choose a litter that's non-clumping.
In choosing mat, never purchase the mat items that are made of plastic.
The litter box may appear fancy to you, and you may want to put your child on it. Don't do that.
If you noticed that your cat is not using the newly purchased litter box, don't display aggressiveness against them.
How to Find the Right Area for the Litter Box? Essential Tips You Need to Know
What's the best location for setting up the automatic litter box?  Read more below.
Find a safe environment. This safe location is away from disturbances, strangers, and the likes.
For limited space, get a litter box that's in furniture form.
Avoid considering a noisy location for a litter box because cats would be scared in places with strange sounds.
If you have multiple cats, it's better to buy two of them.
FAQs about Automatic Litter Box
Before purchasing automatic litter box, some of you may have some questions about it.  Below are some of the questions and answers to what typical cat owner would ask.
Does the automatic litter box provide convenience when it comes to pet chores?
The automatic litter box brings convenience for both the cat and cat owner.  It decreases the gross feeling and hassles in manually scooping the cat waste.
How many cats you have at home? 
If you own many cats, the automatic litter box would surely be a big help. It's a good thing because you will not frequently change or scoop the litter.
Are you ready for electronic device troubleshooting? 
When using an automatic device like an automatic litter box, you must be read to manage problems regarding it.  But don't worry because this litter box comes with direction. It's easy to use and to assemble.
Do you love your pet so much but loathe dealing with their feces and other wastes?
Well, traditional cleaning will be set aside for the existence of the automatic litter box.  It will be less effort and saves time. More than that, you will be saved from your dreaded chore. This thing gives a lot of relief.
Final Verdict
All these products are worth the hard-earned dollars. But so far, my favorite is the Litter-Robot III Open-Air - Automatic Self-Cleaning Litter Box.  Although the most expensive of all the best automatic litter box reddit I've mentioned, it is great, made of high-quality materials and your lovable cats will surely love it.