Having a tough time enticing your cutie little four-legged friend with various cat food, yet you always failed?
You understand that your cat needs to have well-balanced meals with tons of healthy ingredients, and a blend of wet and dry canned food should be fed to them on a frequent basis. And, Soulistic cat food is your best solution! What is it and who makes it? What are the popular products on the market? Let this article be your guide!
Cats are picky little fur balls. No matter how healthy and delicious the food being offered, they'll refuse it if they want. Dry food may be good, but a wet food provides more health benefits.
However, some wet foods contain allergens or grains, not to mention they come in the bland and unpleasant taste. This is where Soulistic comes to the rescue. It is one of the newer and most-sought after brands available. Check out this Soulistic Cat Food Review and find out more!
What Is a Soulistic Cat Food?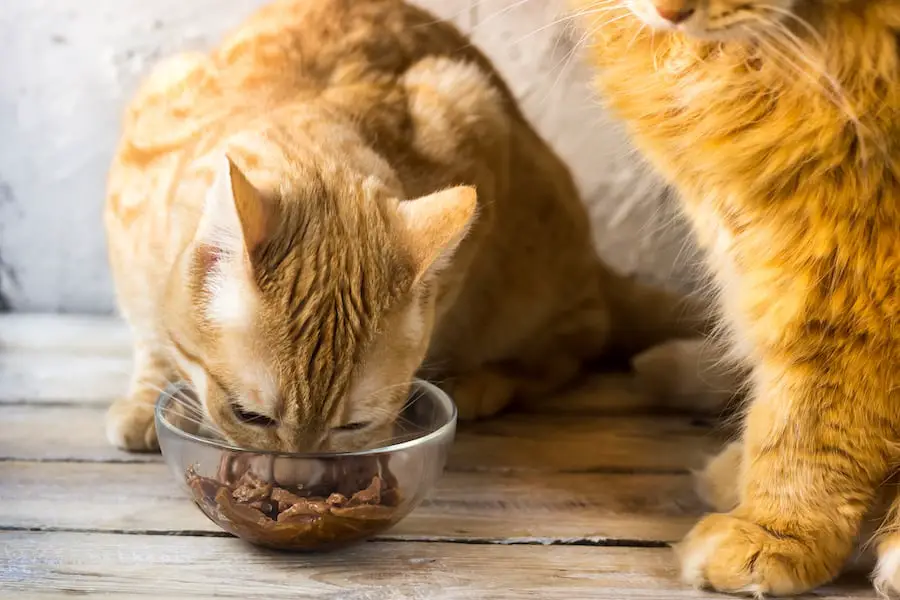 Soulistic is a holistic cat food brand and has been one of the most favorite foods of most cats and kittens. When we say holistic, it mainly means the ingredients contained within the product targets everything in the body of a cat as one, including the digestive system, fur softness, and immune system.
It is low in carbohydrates and completely grain-free, which benefits cats with numerous allergies, digestive issues, and those with dense fur balls.
Older pets and kittens will especially love the Soulistic due to its soft texture and healthy, delectable taste. Also, the brand features whole cuts of meat like wild caught fish and free-range chicken breast. No fillers, no gluten, no soy, and no added preservatives or artificial flavors - Soulistic is such one worthwhile investment especially when we're talking about the health of your feline.
Related Post :  Kitten Formula Recipes
Who Makes It?
PetCo is the one behind the unparalleled success of Soulistic in the market. They firmly believe that the best cat food must be grain-free and wet, and that's what their brand offers. So, even picky eater cats would definitely appreciate the aroma and taste of Soulistic.
Each can provide cats with whole chunks of meat that their palate will adore. We all know how fussy cats are, especially in the food they eat. By giving them a bowl of Soulistic, they will lick every side as if there's no tomorrow - freshness is totally guaranteed!
Features to Consider
What makes Soulistic worth the try? There are usually three big reasons:
1. Solely focuses on balanced nutrition
Like humans, cats struggle with malnutrition as well. Hence, it is not proper to just give him food. You should also consider what's in the box - talking about the ingredients!
Among the main ingredients of Soulistic cat food are free range chicken and sustainable fish. These are rich in protein, offering enough amount of protein in your cat's diet and promoting the health. The high moisture content of the gravy, on the other hand, is a nutritious blend and keeps the felines dehydrated all the time.
When it comes to flavors, you'll ask no more since it has been designed to appeal to all the sensitive taste buds of cats and kittens. Meaning to say, no more acting just to please your cat to eat his food!
2. A grain-free formula
Cats are limited to what we eat, and grains include them. This is precisely true for those felines with delicate tummies because it causes vomiting and diarrhea. Soulistic is here to save the day because as have mentioned above, it is free from preservatives, fillers, soy, and grains that can potentially harm the health of your felines.
The product are also gluten-free, which is good news for cat owners. So, there's really nothing to worry about when giving your furry friend a bowl of it.
3. Human-grade facility
When it comes to making the favorite bucks of your adorable friend, how much guarantee can your potential cat food manufacturer give for keeping high standard products?
There are various standards, but PetCo ensures everyone that its standards are high enough to help felines achieve the healthy body they need for day-to-day. As a matter of fact, the plant is a human-grade facility.
This gives you a real peace of mind that the quality of each Soulistic can is like plants in which the foods we take are made. So, there is no doubt you should give your whole trust to Soulistic and reap what you 'sow' later.
The features mentioned are indeed essential to ensure that you can purchase the product that you actually need for your dear cat. Never shop if you don?t have any idea on what to buy!
Soulistic Cat Food Review: Top 3 Options
The Soulistic Nautical Nirvana is a combination of skipjack and tuna, being served in delicious gravy sauce. Cats of all ages love seafoods like tuna, and this can is guaranteed to lure him.
It consists of whole pieces of fish as well as grain-free. Packed with natural fish oils and flavors with no preservatives and fillers, the Nautical Nirvana is such a tasty treat for your lovely kitten. What's more, it is an excellent source of numerous minerals and vitamins.
Soulistic Nautical Nirvana is rich in all goodies that your cats profoundly need to thrive. The high moisture content and gravy both hydrates the felines and keeps their urinary tracts and kidneys working correctly. Other allergenic ingredients and fillers you won't find in the can include grains such as corn and wheat, glutens, and soy.
With all the nutritional value it contains, Nautical Nirvana is still not recommended for daily meals because too much intake of fish is not good for the health of your furry friend. Though when it comes to treats, you can spoil him with a healthy bowl of Nautical Nirvana.
The Aqua Grill's main ingredients are tilapia and tuna which are blended in a tasty gravy sauce. The blend of the fish and gravy sauce makes this cat food very delectable to every feline, plus it enables you to mix in the food with another supplement without too much hassle. Even the pickiest kittens will appreciate the overall taste of this food.
From smell to incredible texture to taste, the Aqua Grill really deserves every single amount of your penny. Those adult cats with kidney stones, obesity, diabetes, or other health problems can significantly benefit from consuming this food since it is rich in nutritious ingredients and low in carbohydrates.
Similar to Soulistic Nautical Nirvana, the Aqua Grill is not also recommended for daily serving since it contains fish. As an alternative, use it to add some dry foods when you want something tasty treat for your four-legged friend.
One of the unique and popular Soulistic products in the market, the Luna Tuna is also a fish-based tuna food. But this time, it is combined with pumpkin soup. Such a good try for your fussy cat!
Just like the other products I have mentioned above, this one is low in carbohydrates and grain-free as well. Pumpkin is a vital ingredient in your feline's food since it helps with digestive problems - fighting constipation and diarrhea. Although it won't be able to solve all of your feline's issues, it is really healthy.
Also, the Luna Tuna should not be given to your cat all week long. Instead, use it as an added supplement to treat to your lovable cat. Some felines do not like the taste of pumpkin, but you may consider trying it first. In short, let your cat be the judge in this case.